With the breathtaking view of Lake Ashinoko from the lobby, as well as the open-air terrace and a foot bath counter, guests are invited to treat their senses to an unrivaled experience of relaxation and leisure.
Drinks
HANAORI's recommended drinks for enjoying the scenery of Hakone.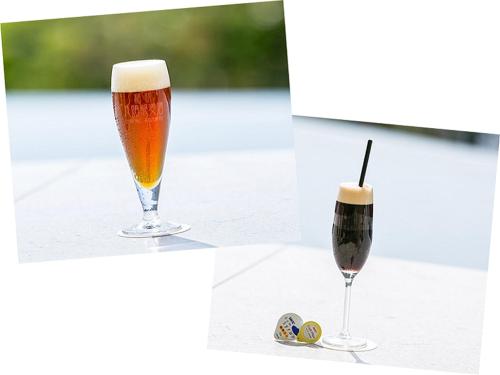 Local beer
Hakone's local beer, Kuzuryu beer, has a rich, fruity flavor with a crisp, refreshing aftertaste.
Iced coffee
The creamy, fine-grained froth and the lightness of its mouthfeel is a special taste that overturns the concept of iced coffee.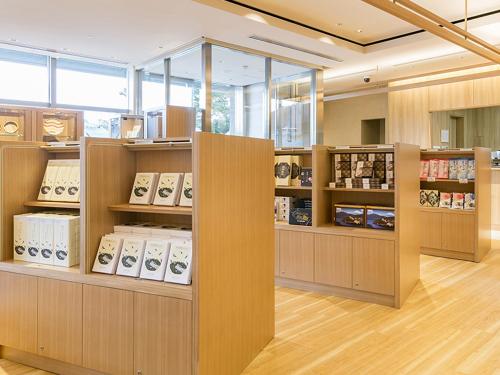 Shop
We have a selection of Hakone's traditional handicraft items and accessories, and other original goods that make great gifts.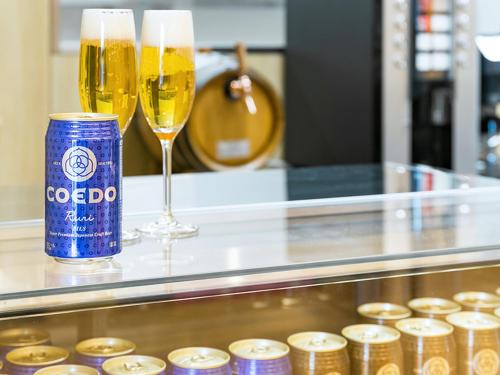 Cafe
We serve drinks that guests can enjoy in the lobby or on the water terrace.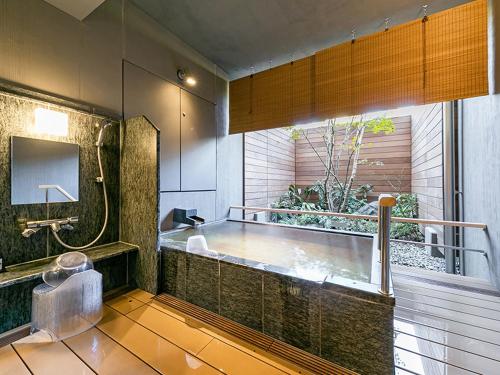 Reservable baths
The two semi-open-air reservable baths offer total privacy for guests.
Reservable bath price: 3,000 yen / 40 minutes