Masters of Japanese cuisine, French cuisine, and pastries get together to prepare dishes that evoke the colorful sense of the seasons using carefully selected seasonal ingredients. Our cuisine is prepared through a fusion of Japanese refinement and Western elegance to create brilliantly assorted dishes that live up to our standards here at Hanaori. Create your own assortment of carefully crafted appetizers made with quality ingredients. Pair them with a drink of your choice as an introduction to your fine dining buffet experience.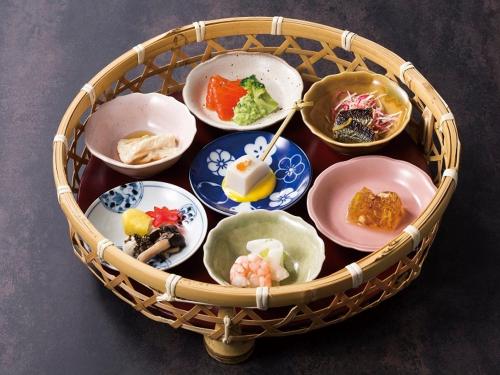 Recommended side dishes
Choose your side dishes from 15 varieties to arrange your own assortment in the bamboo basket.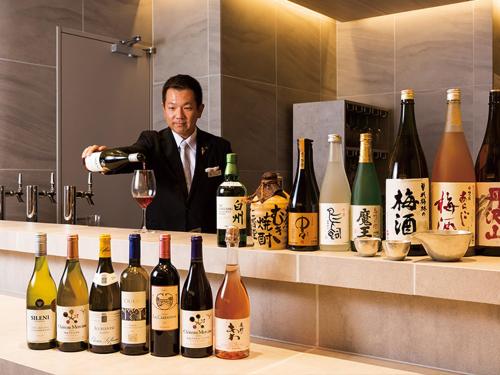 Alcoholic beverage corner (charged)
Enjoy Hakone's local sake with cups that are perfectly designed for the occasion. We recommend the warm sake served out of tin sake bottles. The Kuzuryu draft beer and our sommelier-selected wines are also excellent choices.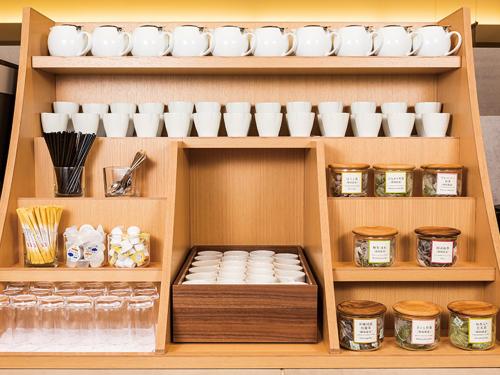 Green tea buffet
Enjoy these original blends made in collaboration with a tea house in Shizuoka. We have eight varieties that change with the seasons. Select one that pairs well with your food.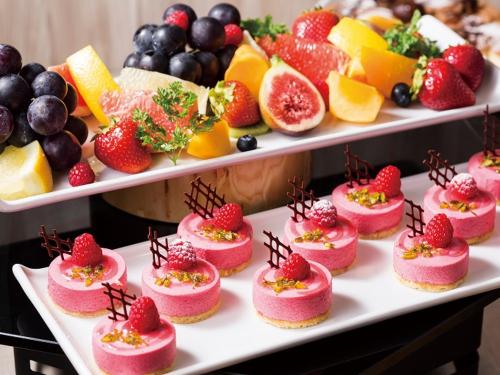 Dessert corner
Our original Japanese and Western sweets are all made on the day by four patissiers. We arrange our fruits and ingredients according to seasonal themes.
* The above content may change according to the season or the availability of ingredients.